Clinical Facilities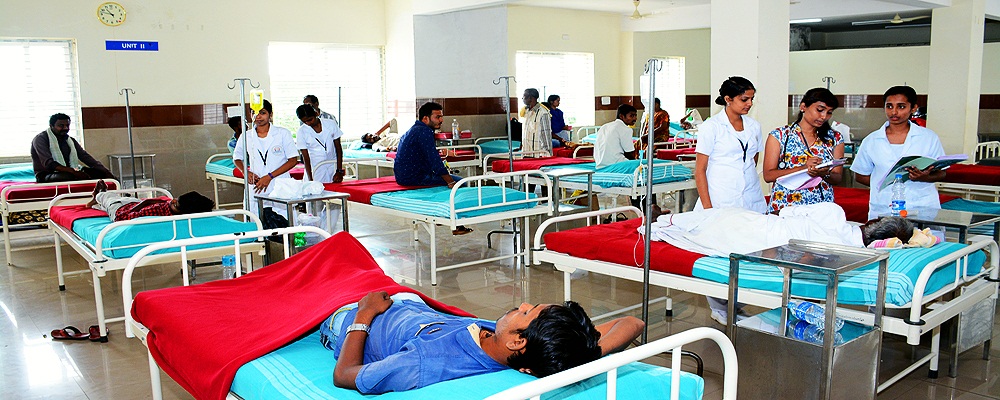 The institution provides the clinical and community learning experience in the following parent and affiliated hospitals: 
Govt. District Hospital, Tumakuru, Karnataka
Karnataka Institute of Mental Health Science, Dharwad, Karnataka
Govt. District Leprosy Hospital, Tumakuru, Karnataka
Govt. Primary Health Centre, Kesturu, Karnataka
Shridevi Institute of Medical Sciences and Research Hospital, Tumakuru (750 Bedded)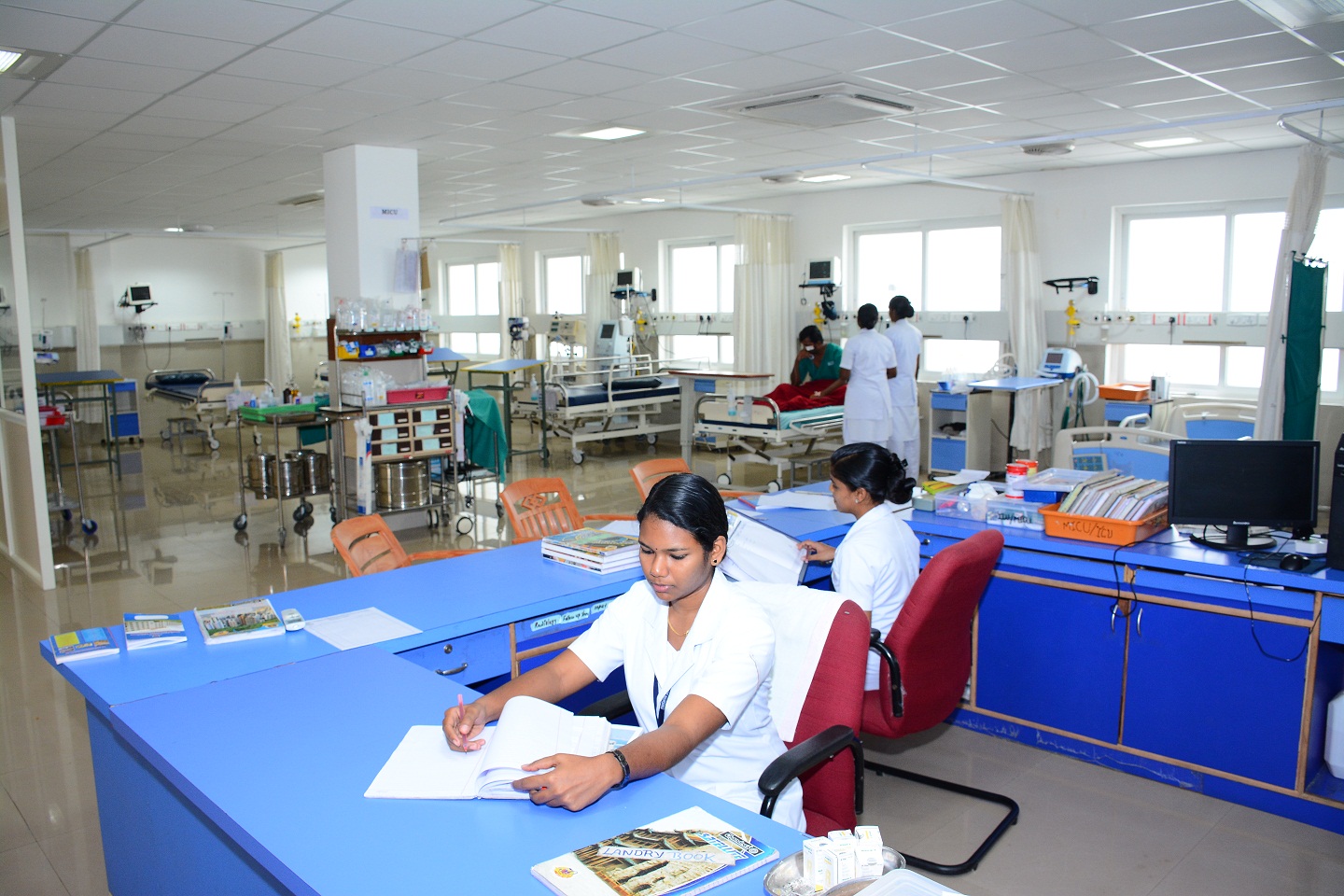 The above affiliated hospitals are added advantages to provide systematic, specific and scientific wide range of clinical facilities to the students and help the students to participate in National Health Programme.
The institution conducts free health check up and rehabilitation camps in Tumakuru district. These programmes help the students to participate and gain clinical knowledge in the Control And Eradication Programme.
The District Hospital is having bed strength of 400 and rendering excellent health service. The institution is also affiliated to Pragathi nursing Home and Jayasree Nursing home, Tumakuru.
Today District Hospital and Affiliated Hospitals are one of the most sophisticated Hi-tech Hospitals in the Medicine, Surgery, Oncology, Obstetrics and Gynecology, Pediatric, Orthopedic, ENT, Cardiac, Dental, Neurology, Urology, Speech and Hearing therapy, etc. The hospitals are equipped with all types of modern gadgets.